Rock-Solid PPC Management
Your Journey To More ROI Starts Here…
"Black Propeller works with us as part of our team to ensure the best possible ROI on our project. They are always coming to us with new and innovative ideas to keep us at the forefront of our industry."
Krista Eliason
CEO at Next Day Floors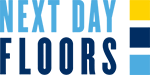 "Black Propeller works with us as part of our team to ensure the best ROI on our projects. They are always coming to us with new and innovative ideas to keep us at the forefront of our industry."
Krista Eliason
CEO at Next Day Floors
We Make It Easy To Work With Us


Consultation
We'll start with a phone conversation so that we can learn more your business and your advertising goals to determine if were a good fit for a partnership.

PPC Audit & Proposal
We'll perform an in-depth review of your advertising strategy and put our findings into a proposal complete with actionable insights, what it's like to work with us, and custom pricing based on your needs.
Kickoff Call
Once we've decided to work together, we'll get things started with a Kickoff Call to present the growth strategy we've developed for your business.

Launch
We'll roll out your new pay-per-click strategy and focus on producing quick wins to move the needle on your results as soon as possible.